Durable, insulating and resistant. The CO2-neutral cork has made a comeback as packaging.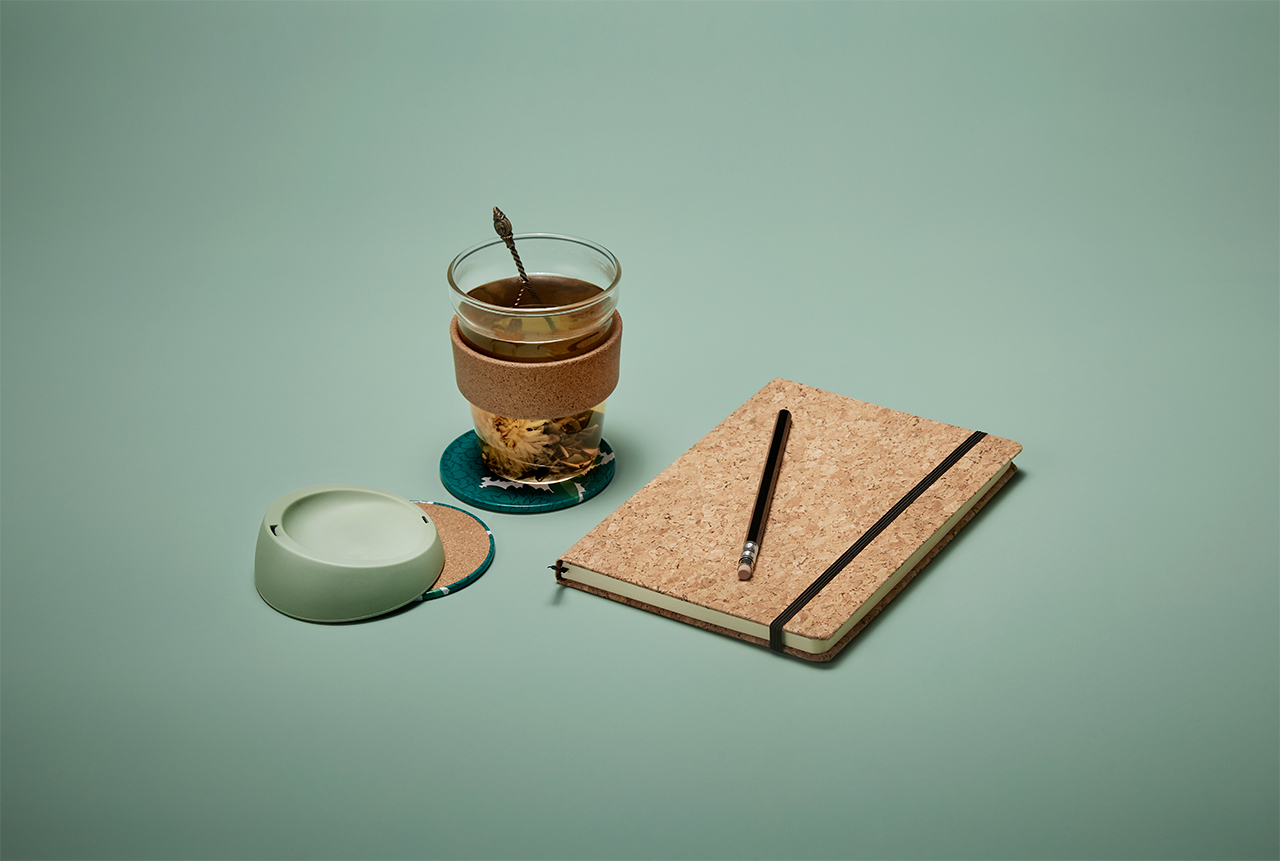 FROM PUBLIC PROPERTY TO ONE-OF-A-KIND
A lot has happened since cork in the 1970s became public property as a frequent floor material in many common houses. The durable material is resistant to heat, soundproofing and is used for wind turbine blades, floors in the La Sagrada Familia Cathedral in Barcelona and in NASA's space rockets.
We produce packaging and accessories of cork. The material can be embossed and shaped in countless ways, is light and elastic and CO2-neutral. It is ideal as an accessory for bottles and cups thanks to its heat-insulating characteristics. We also recommend the material as book covers, toiletry bags, and shopping nets because of the impressive durability of the material.
Worth knowing about cork
Cork absorbs more CO2 than it emits through the entire production process from wood to consumer and thus cork is CO2-neutral.
50 % of all cork produced comes from Portugal.
Cork is one of the most resistant organic products, we know. It practically does not age and even after a long period of time it never loses its qualities.
Each tree delivers 40 – 60 kilos cork per harvest and can be harvested up to 18 times during its lifetime.
A number of the products on the market are composed of cork, coffee grounds and sawdust. There may also be lining with pp plastic or similar materials.