BEAUTIFUL, FLEXIBLE AND recyclable
Tin is a 100% recyclable material that works perfectly as packaging. Tin can be shaped and embossed in endless variations according to taste and liking.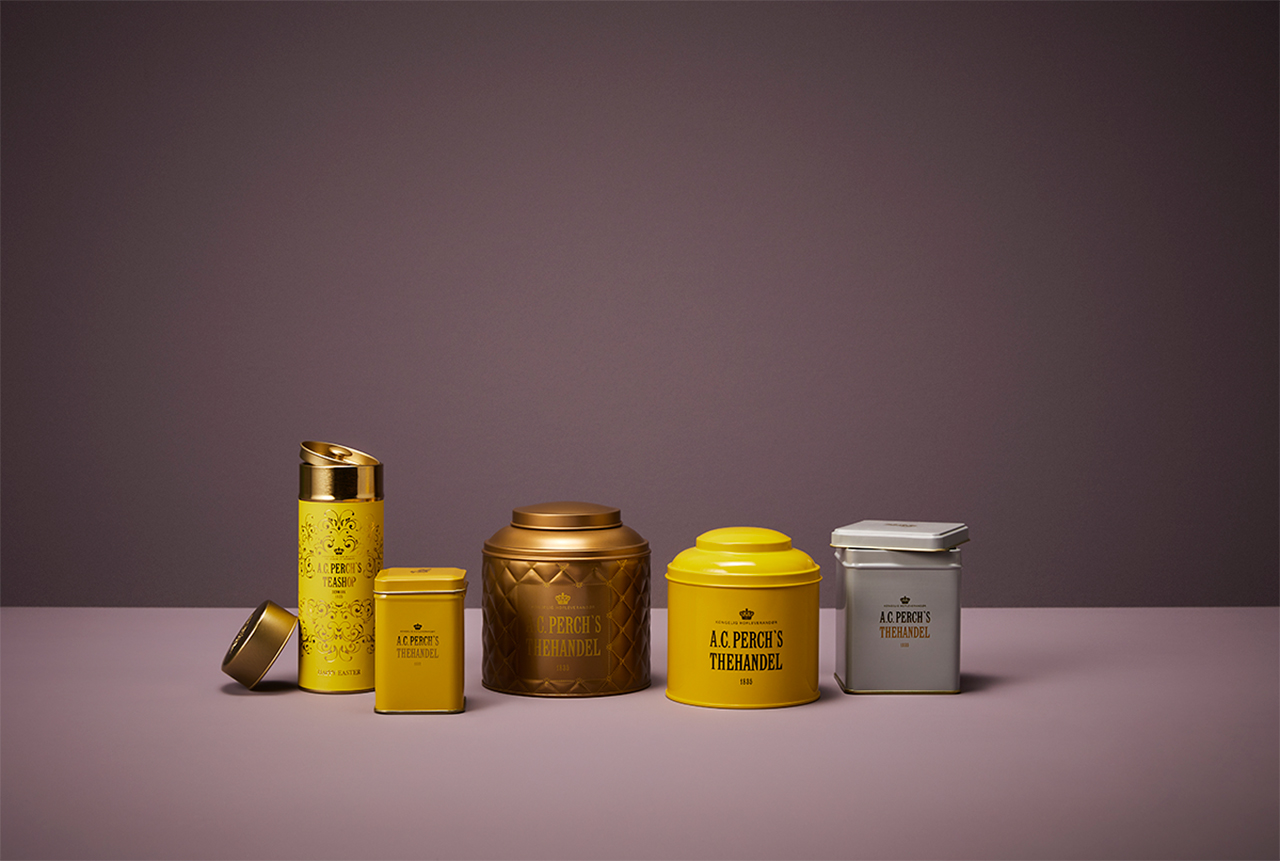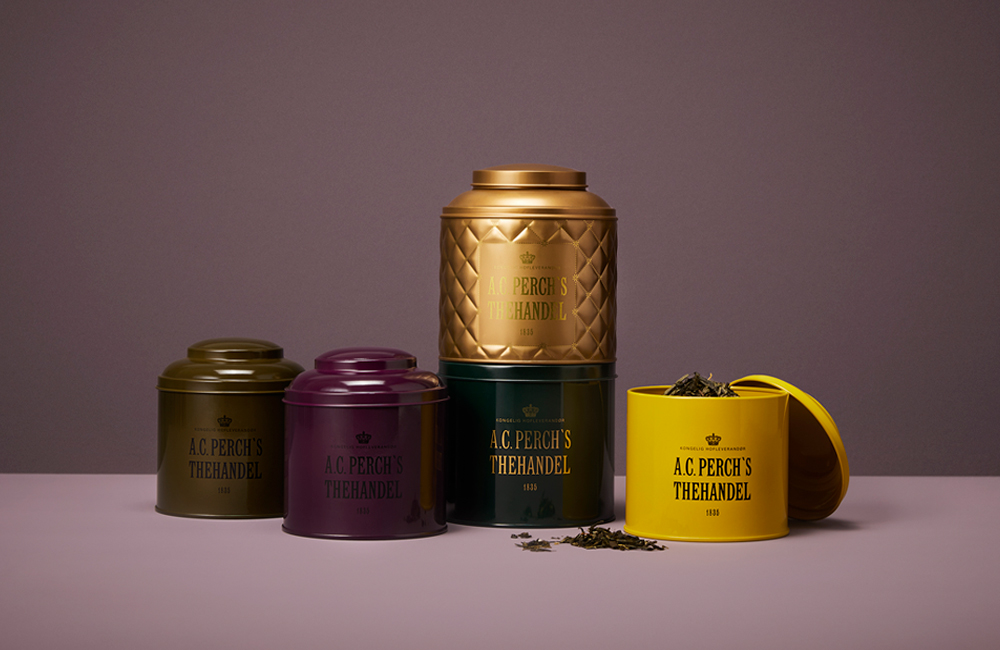 Stackable in all sizes
We produce the iconic stacking tin cans for A.C. Perch's Teashop in countless variations and colours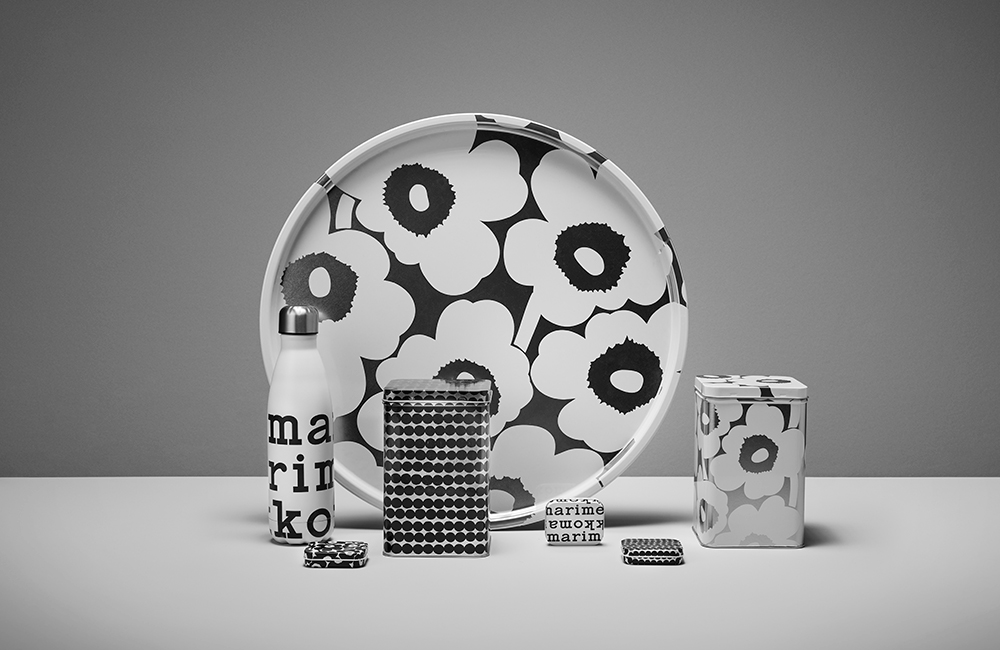 More than packaging
Tin opens up to a lot of opportunities when developing your brand with new products like trays and thermo bottles with all over-print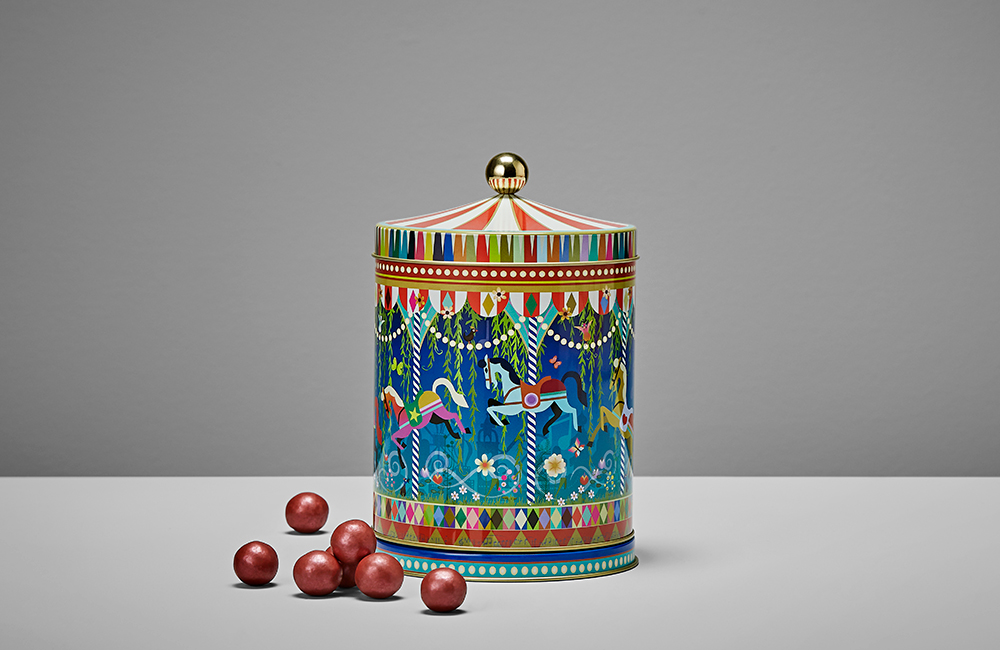 Functionality
This tin music box is developed on behalf of Tivoli with music from the Tivoli Symphony Orchestra and with space for cookies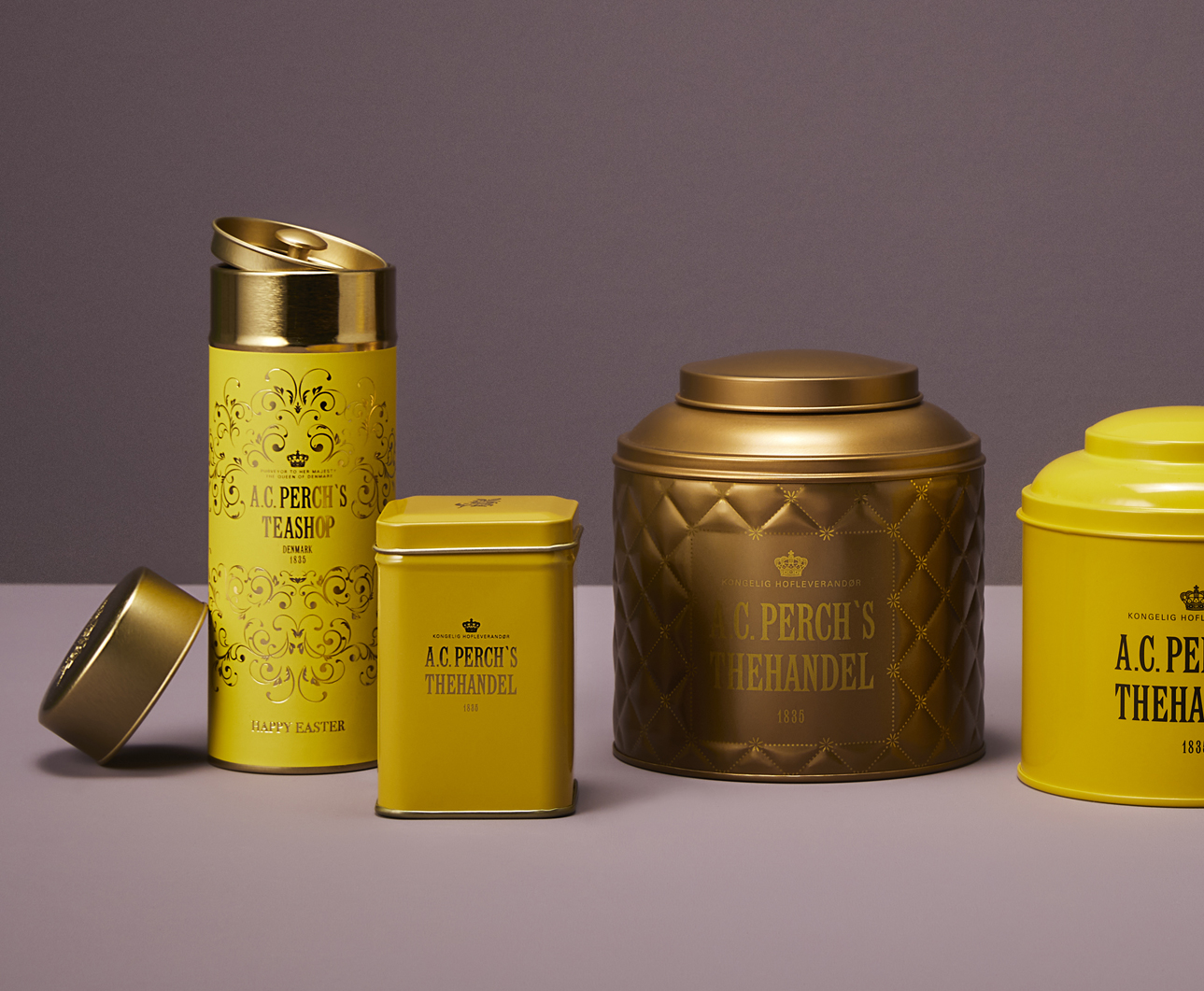 Tin can be shaped and embossed in endless variations. We design each product with either an embossing or debossing, all over-print or single option to highlight design elements using different types of lacquer or surfaces. We have produced cans and Easter eggs for customers with prints on both sides of the egg, which gives the packaging an extra dimension.
At the same time, we can add specialized banners, hangtags, writing fields, promotional flyers or ribbons and bows and thereby adapting the cans to your specific needs.
We produce tin cans of very high quality. We follow every steps of the process with our partners to ensure high and consistent quality in every end product. We provide samples to make sure that everything is coordinated and corrected with the customer before the production starts. We also ensure the final quality with a quality control check before shipping.
Because every detail in the design is taken care of, the tin cans are products themselves. It strengthens the brand value of your product, and it is our experience that the tin cans boost our customers' sales.
Tin consists of the element iron and can be used over and over again. At the recycling station, the tin coating is separated from the iron so that the parts can be recycled separately. When recycled, all components can be used for new products. That is why we also offer to put the Metal Recycles Forever-logo on the tin cans we produce, in order to make the consumer aware of the recycling options.